WELCOME
Thanks for visiting
Warsaw Evangelical Presbyterian Church (WEPC) is a dynamic congregation that worships in downtown Warsaw, Indiana. In the midst of a broken world, God has called us to be heralds of His hope and new creation. We are committed to blessing our community in the name of Jesus and equipping young and old to live as faithful followers of Jesus Christ.

This is exciting work, and we invite you to join us in it and discover how God is calling you to be part of something with eternal significance. If you have any questions or can't find what you are looking for, feel free to Contact Us. Click here for more information about Presby Preschool. If you'd like to get a better idea of what to expect on a Sunday morning, check out our visitor's guide.
EVENTS
Discover what's happening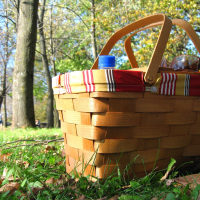 Presby BBQ Picnic | Sunday, August 27th at 10:00 am
Presby Preschool and church families are invited to join on Sunday, August 27th, at Center Lake Park. We'll start the morning with an outdoor worship service including great music and lake baptisms. After that, stick around for the picnic which will include great food, kids activities, prize drawings, and more fun for the whole family!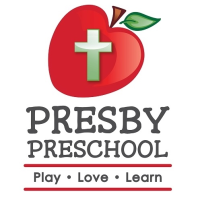 Presby Preschool Orientation/Open House | Wednesday, August 23rd, 4:30-7:00 PM (If your child attends Thursday & Friday only)
Please attend this orientation time if your child will attend classes on Thursday & Friday only. For this group, school will begin on Tuesday, August 24. The following supplies are needed for every child: A Book Bag with your child's name (either inside or out), 1 roll Paper Towel, 1 pkg Washable markers, 4 oz. School Glue, and 24 Ct. Crayons. Some additional supplies are needed for specific age groups. 4's will need Fiskars Scissors and Play-Doh. 3's will need Glue Sticks and Prang Water Colors. 2's will need 1 box of snacks (We will ask for more later) such as Pretzels, Teddy Grahams, Animal Crackers, or Goldfish Crackers