Events
Check out our upcoming events below!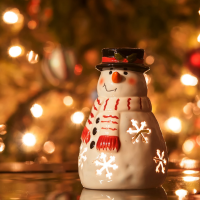 Midweek Ministries will be on Christmas Break | December 19 - January 2, 5:00 - 8:30 pm
There will be no midweek activities for Kids' Choir, Fun Start, Fun Stuff, JAM, Focus, or The Underground on December 19, December 26, or January 2 due to the Christmas and New Year holidays. Enjoy this time with your families, and we'll look forward to seeing everyone again on January 9.
Youth Group Lock In | December 21, 7:00 pm
All students in grades 7 through 12 are invited to join us for a night filled with games, movies, and food. Drop off time is 7:00pm on December 21, and pick up time is 7:00am on December 22.
Christmas Eve Service | December 24, 4:30 pm & 6:00 pm
Join us as we celebrate the birth of our Savior! Our candlelight services will take place at 4:30 pm and 6:00 pm. Childcare will be provided.